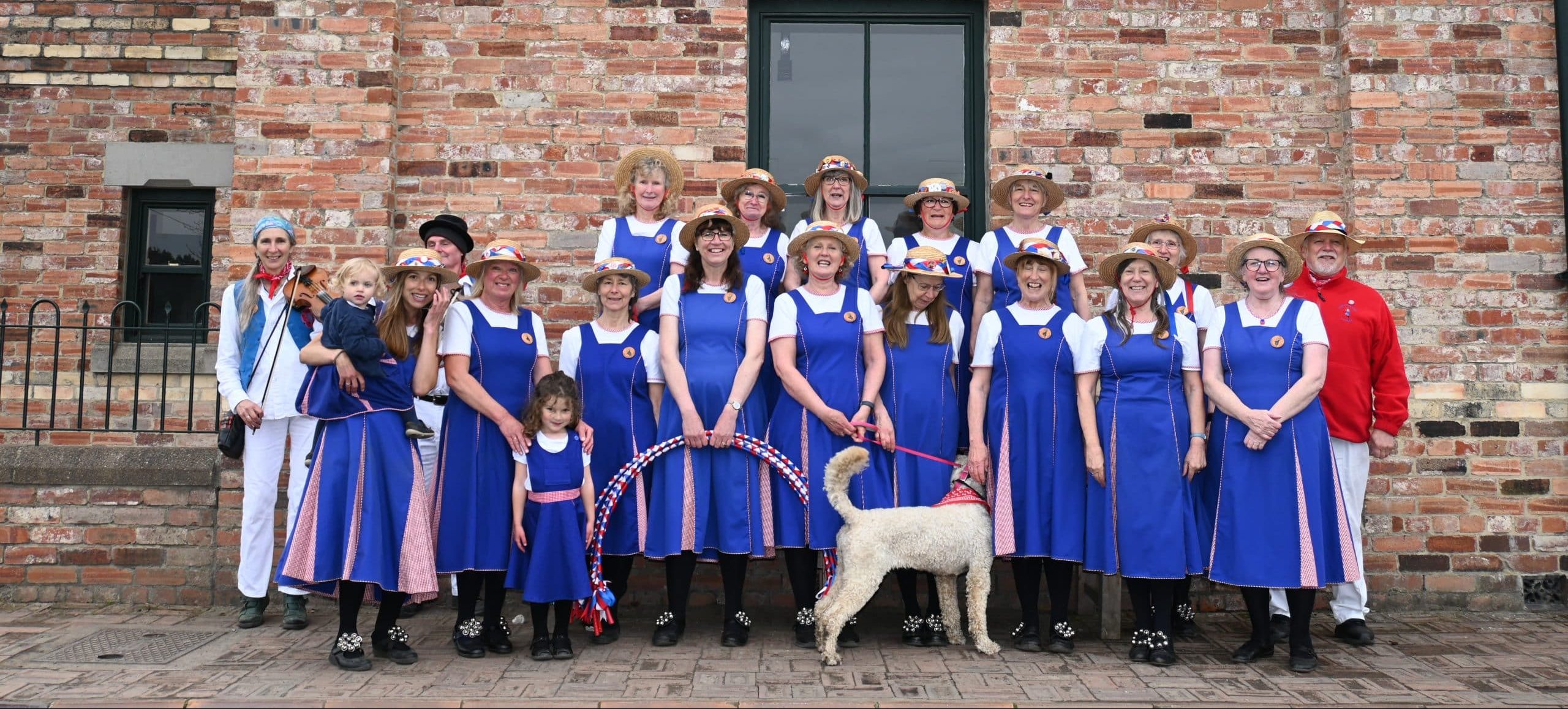 The Hexhamshire Lasses is a women's dance side.
The side was conceived during the winter of 92/93 by the wives and friends of Hexham Morrismen following their 15th Anniversary celebrations.
They perform in their own style a repertoire of traditional dances using garlands, sticks and handkies together with several self penned compositions. A selection of lively step clog dances are also included in the repertoire performed by the Hexham Clog team.
The Hexhamshire Lasses welcome new dancers at most times but if you have not danced morris before then it is preferable to come in September when we begin our practices again. Morris is a strenuous dance form and a reasonable level of fitness is important together with a good sense of rhythm, coordination and most of all, enthusiasm.